Warm Picker Color Pallete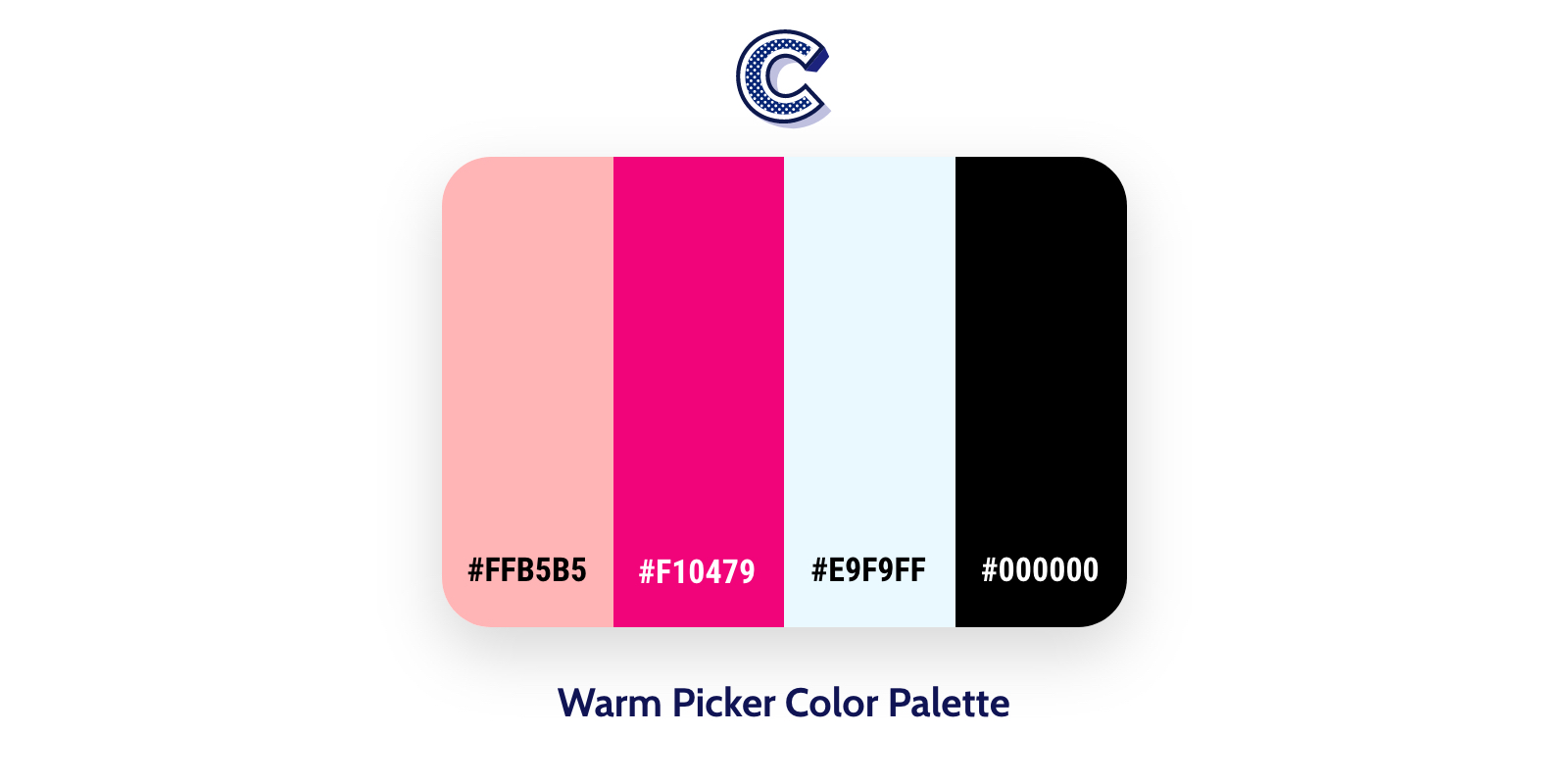 Warm Picker Color Pallete submitted by user Vasilis Baimas. This color palette has total 4 colors and contains the following hex color codes : #ffb5b5, #f10479, #e9f9ff, #000000,
Below the table are the HEX, RGB, CMYK color codes and the basic information of each color of the palette. Feel free and copy every color value that you want.
information

Color
Color Models

| | | |
| --- | --- | --- |
| CMYK : | (0, 29, 29, 0) | |
| HEX : | #ffb5b5 | |
| HSL : | (0, 100%, 85%) | |
| RGB : | 255,181,181 | |

| | | |
| --- | --- | --- |
| CMYK : | (0, 98, 50, 5) | |
| HEX : | #f10479 | |
| HSL : | (0, 99%, 48%) | |
| RGB : | 241,4,121 | |

| | | |
| --- | --- | --- |
| CMYK : | (9, 2, 0, 0) | |
| HEX : | #e9f9ff | |
| HSL : | (196, 100%, 96%) | |
| RGB : | 233,249,255 | |